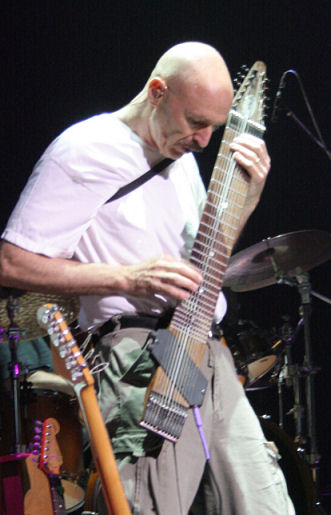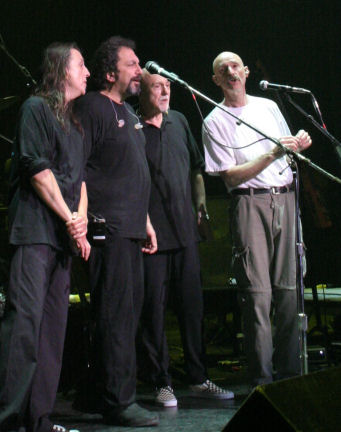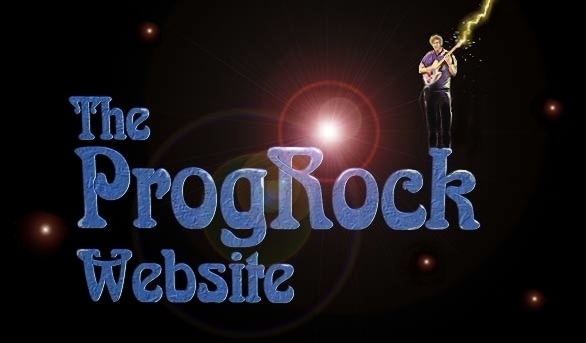 All of the bands  that  make the cut for Nearfest   are excellent   musicians  and performers;  still, I personally  didn't  think  that the  2006 Nearfest lineup was  strong  enough  as America's  premiere  Prog festival.  Ozric Tentacles (don't get  me wrong- the band is quite  good),   as headliners  when Caravan  couldn't   headline? Canterbury Prog legends Caravan?   Whether it  might be  due  to logistics,  money issues or  non-profit  vs.  profit- the answer I  suppose is moot. Keith  Emerson  is  a marvelous  choice as are KBB and  Riverside;  so it may  also  be simply  a measure of  taste  (or lack of-  on my part).  Regardless the Nearfest 06'  show  should be an  excellent  one.

The  same folks  at Nearfest  put on the  second of their  Progressive legends Showcase,  and just  like last year-  they  hit a home run.
2005  showcased  Proto-Kaw and the amazing PFM,  and this  year  did not disappoint with The  Tony Levin band and Hatfield and the North.  The crowd  was excellent, truly  nice people,  almost like  a big  family.

Camera  crews were filming  the shows  for possible  future  DVD  releases.


Sadly  to  say,  the visuals  were  the same old  routine- either  weak floods of primary color or a brief  pseudo-psychodelic stuff that  has been  done year  after year.   Again, Winamp  plugins would have been better.  My seats   for the Friday  show  were  front  row,  which was great  viewing  but were a  foot  from  the monster amps- hence   horrendous  on  the eardrums (hey  guys,  why  not put the amps on  risers  so you don't give folks tinnitus).   My digital images were a bit better  this  year,  but because of being  penned in,  I could  not  move  about  and shoot  different angles.      Most of these shots were scaled down to 25% their original size so detail may be lacking.

PROGRESSIVE  LEGENDS SHOWCASE  II

The Tony Levin  Band-  opened up the  festivities  with a  barbershop  quartet jingle introducing themselves and saying hello  to the Nearfest crowd.   Tony played  an  array of  basses  including his patented funk fingers, his space-age  cello and of course the Chapman  stick.   Most of the material  was solo  work, though the  band  did a solid cover of Genesis'-  Back in NYC.  He also  played Peter Gabriel's  first album  rocker- `On the Air,'  and a  final encore barbershop rendition of `Don't Give Up  and a rousing version of king  Crimson's  `Sleepless.' 


The solo material  in my opinion  held up very  well, Tony chose quite  a few songs  from his latest album- Resonator.'  The set  was mixed up well to  showcase the  vocals of  Jerry  Marotta  as well as the talents  of Larry  Fast  (They did do a Synergy tune).  For the most part,  Tony's brother  Pete, handled most of the keys admirably while Mr. Fast  on the most  part  provided atmosphere and `digitazations.'   A nice surprise was  the guitar  playing of  Jesse Gress.  He was energetic, played with a ton of emotion  and used quite a  lot of effects  to  create  all sorts of  textures and  smartly played solos.

Vocal-wise, Tony's  voice  was quite  good. Jerry's voice during `Back in NYC'  was fuzzy,  but I believe that  was from poor sound or mic problems and not his  voice.

Sound-wise,  it was difficult  to judge  the band  fairly  as I was in front of the  left amp, but the mix seemed  okay at best-  Gresses  work  could be heard,  but   it could have been  mixed  up especially  during  solos. The  drums  and bass seemed  to overpower many of the louder passages.

On stage  you  could see that  the guys really  enjoyed  playing for the Nearfest audience.  Energy  was high. One of the highlights of the evening was  Tony  sitting alone at his brother's keyboard and told a story about  working with  Peter Gabriel in Georgia,  who  was recording  music with gorillas. Tony  wrote a wonderful piano piece to  record the moment.

All in  all a very  nice gig, a good  variety of moods and moments. The technical  ability of the band-  especially Levin is simply amazing and a  delight  to  experience. Tony and crew where taking pictures of the crowd... they  knew it was a magical  night...  and they  were oh  so right.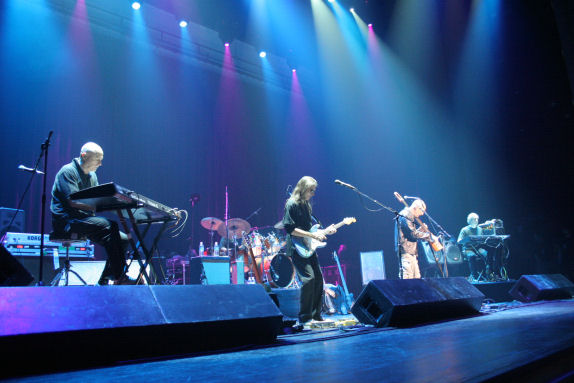 Hatfield and the North-   played for the first time ever in North America, it just  took them 34 years  to  do it.  The mood  was  casual with   bassist Richard Sinclair  doing most of the talking.   All of the members  had  music  stands, though I believe it was-  `just-in-case'-  as  the band  rarely  looked at them.  Richard's  bass playing was one of the featured  instruments. He moved up  and down the fret with  enthusiasm and  confidence.  Obviously older, his famed  voice held up well, though he had to go down an octave on a few occasions.   The only problem  with  the set  was the sound mixing-  just like PFM the year before,  the Hatfield  mix  was subpar  at best. Bass drum and Richard's bass was  too loud  and you could rarely heard Mr. Miller's classic sound  as well as Alex Maguire's ripping organ work.  When   the audience  had to yell out to  raise the guitar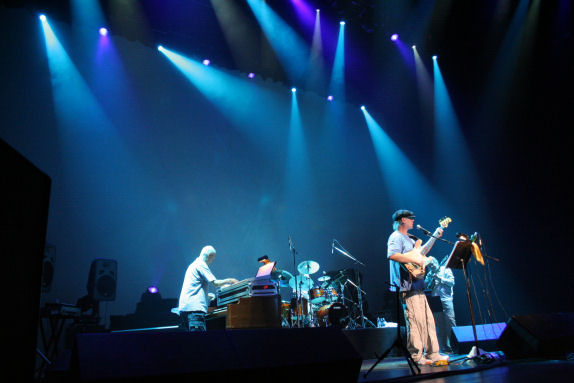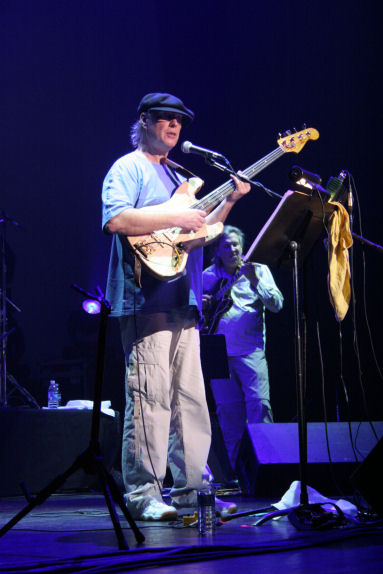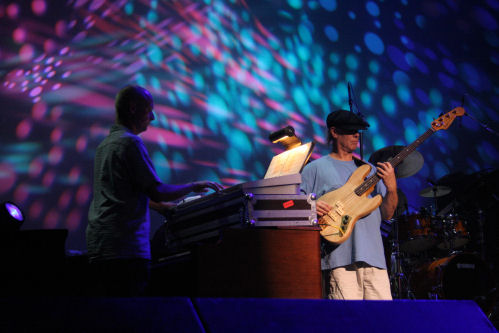 half way through  the  set,  you  can  kind  of  figure out  that something was  amiss. Mixing problems  with two  Friday headliners in 2005 and 06? Weird. Luckily, the guitar  was raised a bit halfway through the set and Alex's  keys  and electronic piano  sounds  were listenable.  Another  sound entity  that  was present was a  low  hmm  that  resonated  in between  songs.  Richard  made some cool  jokes about it,  but no one tried to fix it-  still it wasn't  a major factor and did not take away  from the  evening of  musicianship.  

Enough rambling, music-wise- these  gents can  still   play!   Phil Miller has the most  unique  style of  playing  the  guitar, adding jazz and classic Hatfield chops,   showcasing  the most amazing facial  expressions I have seen on a guitarist- fantastic  to  watch.   The amazing  fingers of Alex Maguire  blistered  through many of the classic as well as new Hatfield tunes.  Prog fans-  take notice-  this  guy  can smoke  the keys!   Pip Pyle  was his usual  steady  self on the kit, sporting his usual great  sense of humor.  The band broke up the set  in terms of mood,  pace and varied from melodic  to  heavy jazz insanity.


Only  for  a brief period  did the  visuals enhanced the band (see  lower left).  Set highlights included an amazing rendition of `Share It' ,  `Fitter Stoke Has a Bath', It Didn't Matter Anyway,'  and  Halfway between Heaven and Earth.'   During tuning up early in  the gig-  some guy yelled out-  "play  `Big John Wayne Socks  Psychology on the Jaw.'"    Some of the new tunes sounded very promising.
It was amazing  to  truly hear such unique music   as is   the Canterbury  sound  performed by such talented musicians  who  dare  to go off on risk-taking tangents then  morph  from odd time signatures back into  beautiful melodies.  

The night   was jovial, and despite  the sound irregularities, it was quite magical.  This is one of the   bands I  always  wanted to see,   and finally meeting them in person; they are  the most engaging likeable people I have ever met.  Richard is  such  a  nice man. Before the gig, I did  a quick  sketch of the  Hatfields and they  signed it. 

Was it worth  the amp  making my tinnitus 200%  worse? (even  WITH  earplugs)   You  betcha!  Can't  wait  for the new album  and DVD from Tokyo.