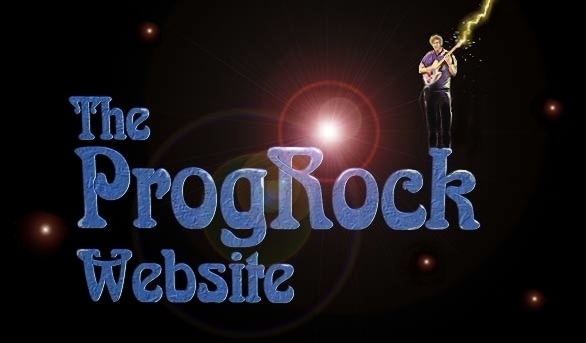 This is a list of bands  or performers that have  helped me in improving this site.  Thank you for sending  pictures, promos, albums  and complimentary music, fliers,  biographies,  and encouragements as well as  simply caring. It's the people that take the time  to help others (as I try to do  as much as possible),  that makes all the money  and tons of time I put into this non-ad, non-profit site-  worthwhile.         Cheers,    Prog mates!


Dave Bainbridge was nice enough to send me his  solo album- `Veil of  Gossamer,'  which is a simply stunning and a  gorgeous album.  He combines celtic influences with ethnic and progressive music to make a diverse eclectic collection of songs that radiate visions of the past as well as hold a timeless quality.  Fans of   symphonic ans folk/progressive rock as well a Celtic  music will love this. Check out my Iona bio page as well as  Dave's solo  album review.   Thank you Dave!

Theo Travis, Flautist/Saxophone player  extraordinaire, sent me a copy of his new album-  `Earth to Ether.'    Exellent album.  Comments to follow very soon.

Especially Karen Frieske, who hooked me up with some impressive jazz. More on this very soon.  A very reliable and friendly site- class all the way.

Blue Canoe Records

4787 Deerchase

Powder Springs, GA 30127

Toll Free Phone & Fax: 888-569-8787

Is a powerhouse Canterbury Jazz Experimental band that  was powered by the late (R.I.P.) Pip Pyle's  aggressively  expressive drumming with co-founder Enrique Jardines use of the bass as a lead instrument. Add a female singer with  punk and Canterbury roots,  and you get a band that  is inspired by Soft Machine, Miles Davis, Jack Bruce, Daevid Allen, Magma, Matching Mole, King Crimson (circa 1973), free jazz, avant garde classical music and  ethnic music- combined to be original.  Their latest album- `Crashing Icons'  is an powerful album of creativity.

Arizonia composer, singer and violinist- Jane Anfinson  sent me her new album-  `Precious Details'  Though not prog in the classical sense,  the album does have a certain   post-new wave/eclectic feel  with  prog undertones.  Great sounds and   wonderfully produced.  Beautiful  violin playing and the vocals are varied and quite nice. Definitely check her out.  You can purchase the album at: (
http://cdbaby.com.cd/janeanfinson
) or through Amazon.com.
The band sent me a demo.  They like to call themselves- `psychophonic oblique rock' a bit pretentious? LOL  But heck it's a good as any description of this excellent group.  Their influnces  seeme to be  the mellow side of Henry Cow  with some 80's King Crimson and some jazz fusion.  Very listenable!

MOONJUNE RECORDS came into being in 2001. The company represents the fruition of vision from entrepreneurial producer, tour manager and promoter Leonardo Pavkovic, and draws its name from Soft Machine drummer Robert Wyatt's famous 1970 epic, "The Moon in June".

Spacer

MoonJune has already long established its' pedigree with "in-the-know" progressive music fans. The focus of MoonJune is to discover and release music by artists from a variety of international settings -- exploring the expanding boundaries of genuine, challenging, "non-over-produced music" that cannot be easily categorized into any specific format or genre.

The ongoing goal of MoonJune is to support music that transcends stylistic pigeon-holing, but operates within an evolutionary progressive musical continuum that places jazz at one end and rock at the other. The ever-expanding boundaries of these two musical categories have since come to include everything from progressive rock to ethno-jazz, from experimental avante-garde to jazz-rock, and anything in between.  

Thank  you Leonardo Pavkovic!!!!!!

Bruce is  a very  nice gentlemen  that is an  amzing songwriter. His element is light prog  rock.  His latest CD `Elements'  is his strongest  work yet.  Thanks  Bruce for supporting my efforts! 

The band  sent me their  latest  CD-  Cantus Firmus.   If you like Medieval Prog with a  heavy dose of Gentle Giant and Symphonic   keyboards, check them out. These guys are one of   the best kept  secrets in Prog (and they  shouldn't be).  Superb vocals.  They also  distribute  CDs and DVDs. As a thanks,  I  bought  from  them  Kenso's DVD live at Nearfest. It is  fantastic.  Thanks guys! You  can purchase their music from their  website: 
http://www.adventmusic.net/home.html
John W. Patterson's project has created 2 dark ambient  cinematic soundcapes. He was nice enough to  send me his most recent- `Primordial Lands Arise'   If you like your ambient music dark, mysterious and brooding, without pulsating rhythms, you might want  to  check this talented musician out.   The bass is dominating to  say the least!    Thanks  John!!!

Les  sent me his new album featuring his Ztar MIDI guitar- `One Link between Them,'  which is a very  good listen if you're into quality spacerock/prog. Fans of Tangerine Dream and  Jean-Michel jaree will eat this up!  Bravo Les and thanks for supporting this  site! 

Radio and public relations specialtist- Jon Freeman of Inside Out,   sent me a bunch of fantastic music, which included the newest from: The Flower kings, Beardfish, DeadSoul Tribe,  and the amazing The Tangent band.   Thank you Jon and all at  Inside Out Music  for supporting the progressive music.  More on this later....

Iona and Open Sky Records and Voiceprint  sent me a copy of Iona's new  DVD-  Live in London.   This is Celtic Prog at it's finest. A variety of emotions, textures and skill   within a  classic Iona/Celtic   sound.  The instrumentation is top notch,  as is the sound on this DVD.  A great show!  Thank you for supporting my efforts!